Anglais seulement
Brandon, MB – The 46th Eckhardt-Gramatté National Music Competition (E-Gré) for the performance of Canadian and contemporary music is pleased to announce its 2023 prize winners:
1st Prize: McKenzie Warriner
2nd Prize: Katy Clark
3rd Prize: Sara Schabas
City of Brandon Prize for the Best Performance of the Commissioned Work: Katy Clark
Finalist Prizes (in alphabetical order): Sydney Clarke, Rebecca Gray, and Claire Latosinsky.
On April 23, 2023, six of Canada's best emerging vocalists performed live-streamed recitals for the 46th Eckhardt-Gramatté National Music Competition (E-Gré) in Voice. The E-Gré Competition began in 1976 and is the most important annual Canadian and contemporary music competition. This year we were able to hold the competition in person in Brandon, MB.
All six competitors performed one final recital, and each program was required to include at least 50% Canadian music, as well as this year's commissioned work: Breath with lyrics by Olive Senior, and music by Keith Hamel.
First place winner, McKenzie Warriner , received a cash award of $6000, and will embark on a cross-Canada tour in October and November 2023. The Winner receives ca. $5000 in performance fees.
Second prize winner, Katy Clark , received a cash prize of $2500 and third prize winner, Sara Schabas received the Q Country 91.5, 94.7 Star FM & Westman Communications Group Prize of $1500 cash. The City of Brandon Prize of $1000 for the Best Performance of the 2022 commissioned piece, Breath by Olive Senior, and Keith Hamel, was awarded to Katy Clark. The remaining competing finalists each received a $1000 cash prize.
The jurors for this year's competition were Rebecca Cuddy, Hugh Russell, and Craig Terry. The jury chair was President and CEO of the Canadian Music Centre, Glenn Hodgins.
« It was an inspiring opportunity to connect with five other sopranos who are equally as passionate about performing new music; meeting new composers, being able to perform the commissioned piece by Keith Hamel all made for a beautiful and exciting competition weekend. I'm looking forward to the tour, performing and connecting audiences with contemporary music. »
– McKenzie Warriner, 2023 E-Gré Winner
The 2023 E-Gré Competition gratefully acknowledges the support of Brandon University School of Music, Canada Council for the Arts, Manitoba Arts Council, SOCAN Foundation, the City of Brandon, Westman Communications Group, the Canadian Music Centre, RBC and many corporate and private donors.
For more information please contact:
Dianna Neufeld
Administrative Officer
Eckhardt-Gramatté National Music Competition, Inc.
QE II Music Building, Brandon University
270 – 18th Street, Brandon MB, R7A 6A9
Email: eckhardt@brandonu.ca
Website: www.e-gre.ca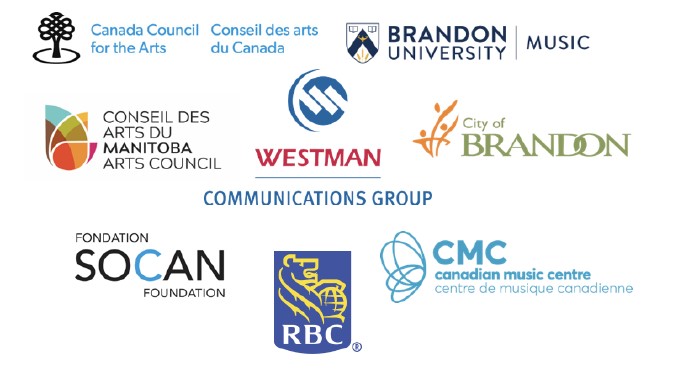 BACKGROUNDER 1st Prize Winner, E-Gré Competition 2023
McKenzie Warriner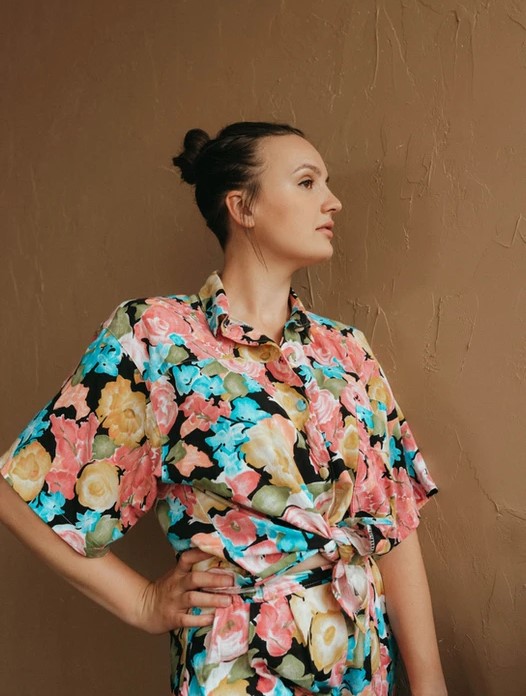 McKenzie Warriner is a Saskatchewan-born soprano bringing music and text to life in works ranging from Baroque oratorio to the cutting-edge. In the 22/23 season, McKenzie returned to her home province to sing Messiah with the Saskatoon Symphony Orchestra and is honoured to be a Yulanda M. Faris Young Artist with Vancouver Opera. She is also excited to perform at the 2023 Aldeburgh Festival premiering new works as a Britten Pears Young Artist. Recent credits include Le portrait de Manon (Vancouver Opera), Abigail Richardson-Schulte's Alligator Pie (Regina Symphony Orchestra), The Shop Girl (COSA Canada), and Der Schauspieldirektor (Eastman Opera Theatre). Passionate about contemporary music, McKenzie co-founded Slow Rise Music in 2021, a Toronto concert series devoted to creating bold new vocal works. McKenzie earned her Master of Music degree from the Eastman School of Music and her Bachelor of Music degree from the University of Manitoba.